Raise money for your cause with Funny 4 Funds Comedy Night Fundraisers.
Funny 4 Funds is a new and exciting way to raise money for your cause. Bill Simas and Mike Murray provide everything you will need for a successful and profitable event… all you have to do is sell the tickets!
Our Biggest Check Yet!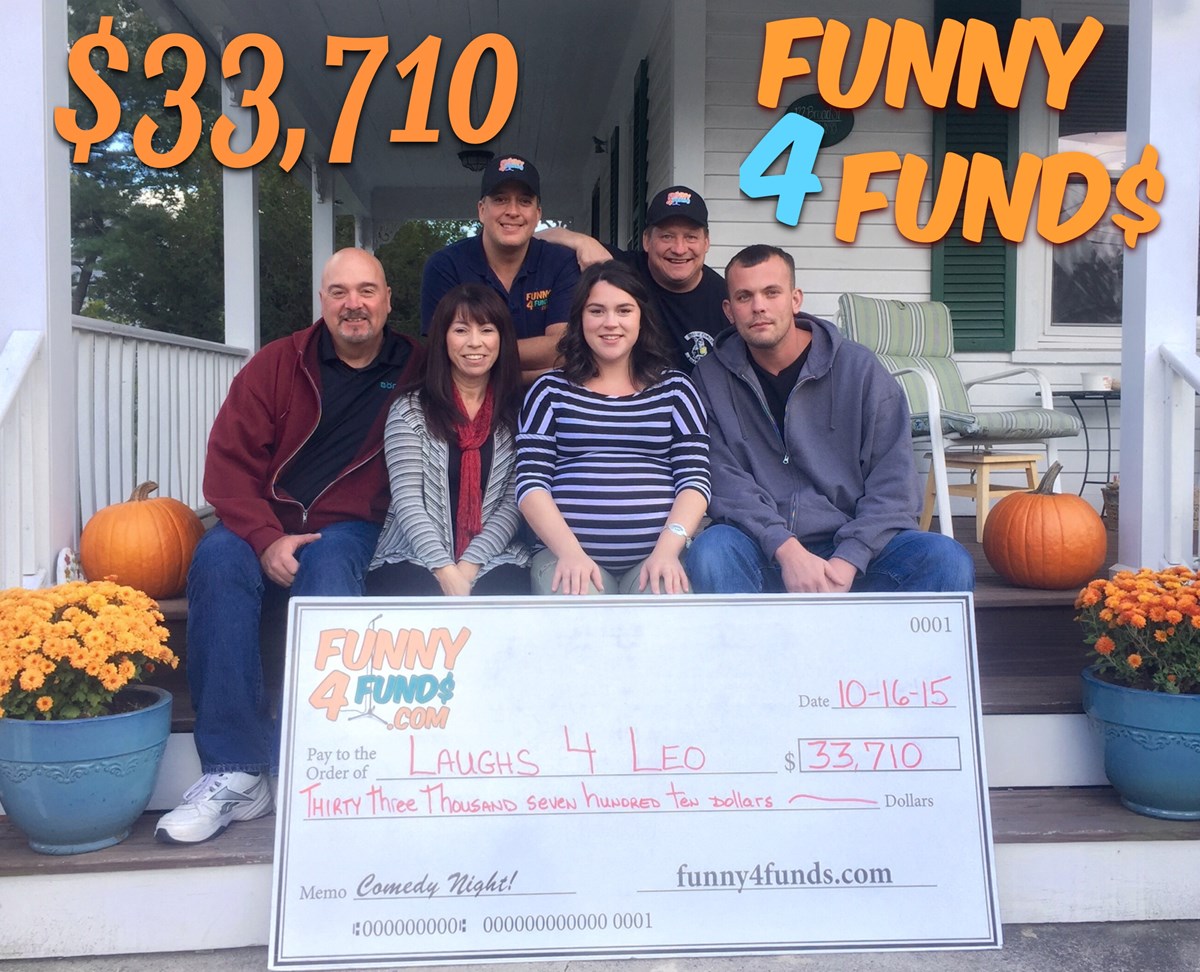 What type of events will you raise money for?
Anything! We have done everything from raising money for a softball team to helping people pay for medical bills to PTA events. It really doesn't matter, if it's important to you, it's important to us.
Book Us
Get in contact with us today to learn more about how we can help your group.